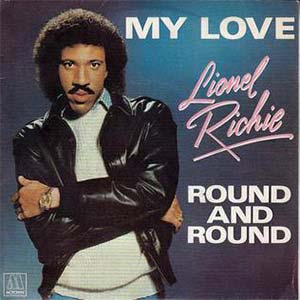 "My Love" is a popular song by Lionel Richie, an American singer, songwriter, and producer. It was released as a single in April 1983 as the third and final single from his self-titled debut solo album. "My Love" achieved significant commercial success upon its release, reaching high chart positions in various countries, including #1 on Billboard Adult Contemporary in the United States and RPM Adult Contemporary in Canada. It became one of Lionel Richie's most beloved songs, earning him further acclaim as a talented singer-songwriter. The track remains a staple of his live performances and continues to resonate with audiences around the world.
"My Love" is a romantic ballad that showcases Lionel Richie's soulful voice and heartfelt lyrics. The song tells the story of a deep and enduring love between two individuals. It expresses the singer's profound affection and dedication to his partner, emphasizing the strength and depth of their relationship. The lyrics of "My Love" evoke feelings of tenderness, passion, and commitment. Lionel Richie sings about how his love for his partner grows stronger each day and how he cherishes every moment spent together. The song conveys a sense of emotional vulnerability and captures the essence of a deep romantic connection.
Musically, "My Love" features a melodic arrangement with lush instrumentation, including piano, strings, and gentle percussion. Lionel Richie's smooth vocal delivery adds a touch of soulfulness to the song, enhancing its emotional impact. The composition's timeless sound and heartfelt lyrics have contributed to its enduring popularity over the years. Overall, "My Love" is a classic love ballad by Lionel Richie that encapsulates the power of deep affection and enduring relationships. Its heartfelt lyrics, combined with the singer's soulful voice, have made it a timeless favorite among fans of romantic music.
Lionel Richie – My Love – Lyrics