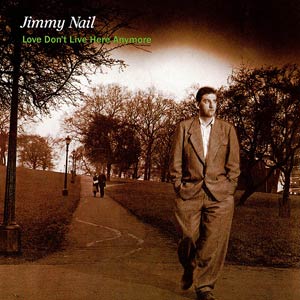 Jimmy Nail – Love Don't Live Here Anymore – Official Music Video
The song was written by Miles Gregory and originally recorded by American R&B group "Rose Royce". Jimmy Nail's version was released as the first single from his debut album "Take It Or Leave It". The single was released in April 1985 with "Night For Day" on the B-side. The single peaked at #3 in the UK and #5 in Ireland. It features Roger Taylor (Duran Duran) on drums and Rick Parfitt (Status Quo) on lead guitar.
In 1984 Madonna covered "Love Don't Live Here Anymore" for her second studio album "Like a Virgin".
Jimmy Nail – Love Don't Live Here Anymore – Lyrics