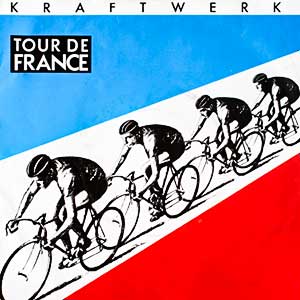 Kraftwerk – Tour De France – Official Music Video.
"Tour de France" was released as a single in 1983 peaking at number 22 in the UK singles chart. In Germany it was released in both German and French language versions, one on each side of the single. "Tour de France" was a non-album single, new recording of the song appears on the 2003 album "Tour de France Soundtracks".
In 1984 the music video with the band members was released.
Kraftwerk – Tour De France – Lyrics