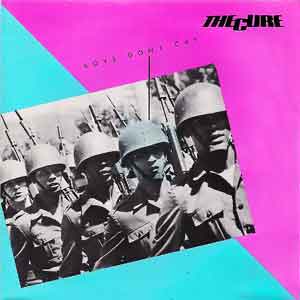 The Cure – Boys Don't Cry – Official Music Video
The song was written by The Cure members, Robert Smith, Lol Tolhurst and Michael Dempsey. "Boys Don't Cry" was released as the lead single from their first compilation album of the same name. The single was released in June 1979 with "Plastic Passion" on the B-side reaching only #99 in Australia.
The music video was released in 1986 to promote the "New Voice New Mix" re-recording of the song. New version of "Boys Don't Cry reached #9 in Irealnd, #10 in New Zealand, #22 in the UK.
The Cure – Boys Don't Cry – Lyrics