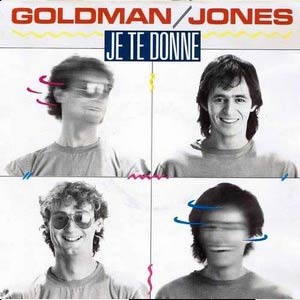 Jean-Jacques Goldman and Michael Jones – Je te donne – Official Music Video
The song was written and produced by French singer-songwriter Jean-Jacques Goldman, and Welsh singer, guitarist, and songwriter Michael Jones. "Je te donne" was released as the second single rom Goldman's fourth studio album "Non homologué". It was released in October 1985 with "Confidentiel" on the B-side. The single topped the SNEP singles chart in France and reached #20 on Eurochart Hot 100.
In 1996, the song was covered by the multi-national boy band "World Apart".
Jean-Jacques Goldman and Michael Jones – Je te donne – Lyrics