OMD – The Punishment of Luxury
Orchestral Manoeuvres in the Dark (OMD) released new single "Isotope" from the forthcoming album "The Punishment of Luxury". The new album will be released on 1st September. You can already PRE-ORDER THE ALBUM – the track "La Mitrailleuse" is already available for download. The band also announced the dates of the 2017 European tour.
---
Marc Almond – Hits And Pieces
Marc Almond – English singer and song-writer and former member of the Soft Cell duo (David Ball) – just released new compilation album. It is his first singles album since 1991's Memorabilia. 'Hits And Pieces' was released on 1cd and 2cd deluxe set or as a digital download.  'Hits And Pieces' album contains the brand new single A Kind Of Love.
---
Erasure – World Be Gone
The 17th album by British duo Erasure will be 'World Be Gone', released 19th May 2017 on Mute. 'World Be Gone' will be available on CD, Vinyl (with download code), Limited Edition Orange Vinyl (with download code), Cassette (with download code) and via Digital Download.
More info here.
---
Depeche Mode – Spirit
Depeche Mode have announced that the new studio album "Spirit" would be released in spring 2017. The previous album, "Delta Machine" was released four years ago – in March 2013. The band's fourteenth album "Spirit" is being produced by James Ford (known for being a member Simian Mobile Disco and production work with the Arctic Monkeys and Klaxons).
The release of the album will be supported by the "Global Spirit Tour". The band will play in 32 cities in 21 countries. More info here.
---
Bros – 2017 reunion
Bros, an English band formed in 1986 have announced that the band would reunite in summer 2017 for a show in London.The twin brothers, Matt and Luke Goss played their last show at Wembley Stadium in 1989. It was announced that a 30th anniversary Bros concert would take place at the O2 Arena in London on August 19, 2017. More info here.
---
Roxette – Karma
The official music video for new band's single "It Just Happens" is out now. You can also preorder new studio album "Good Karma"  (out June 3, 2016) on iTunes .
---
Pet Shop Boys – Super
The thirteenth studio album by Pet Shop Boys is scheduled to be released on April 1st 2016 – available on CD, digital formats and vinyl. It's available for pre-order with the track 'Inner Sanctum' available as an immediate download via the iTunes.
---
Alphaville – Strange Attractor

November 10, 2015: German band Alphaville announced that new album named "Strange Attractor" will be released in the first half of 2016. Tobi, creator and supervisor of www.alphavillenow.com, created an exclusive soundtrack-video of the new Alphaville album.
---
Cutting Crew – Add To Favourites
November 6, 2015: Cutting Crew has announced details of their first new material for ten years. The multi-million selling, Grammy nominated UK outfit fronted by Nick Van Eede were responsible for one of the biggest hits of the 1980s – with (I Just) Died In Your Arms – and the band's revelatory new album entitled Add To Favourites is their strongest to date and is out now on In Like Flynn Records, via Cherry Red Records. 
---
Kim Wilde – Wilde Winter Songbook (Deluxe Edition)
November 6, 2015: Kim Wilde's Wilde Winter Songbook album in Deluxe Edition is released today. Available on KimWilde.com
Track listing
1. Winter Wonderland (with Rick Astley)
2. Hope
3. One
4. Have Yourself a Merry Little Christmas
5. Winter Song
6. New Life
7. White Winter Hymnal (with Marty Wilde)
8. Burn Gold (Silent Night) (with Hal Fowler)
9. Song For Beryl
10.Let It Snow
11. Hey Mister Snowman
12. Rockin' Around the Christmas Tree (with Nik Kershaw)
13. Keeping the Dream Alive
14. Isobel's Dream
15. Deck the Halls (Angels Sing)
16. Last Christmas
17. Hope (Electric Penguins Remix)
18. Burn Gold (Electric Penguins Remix) (with Hal Fowler)
---
New Order – Music Complete

Music Complete, the ninth studio album by band New Order will be released on September 25, 2015. It will be released on CD, vinyl (and limited edition clear vinyl) and for digital download. First single from Music Complete called Restless was released on July 29.
Track listing
1. Restless
2. Singularity
3. Plastic
4. Tutti Frutti (featuring Elly Jackson)
5. People on the High Line (featuring Elly Jackson)
6. Stray Dog (featuring Iggy Pop)
7. Academic
8. Nothing but a Fool
9. Unlearn This Hatred
10. The Game
11. Superheated (featuring Brandon Flowers)
---
Dave Gahan & Soulsavers – Angels & Ghosts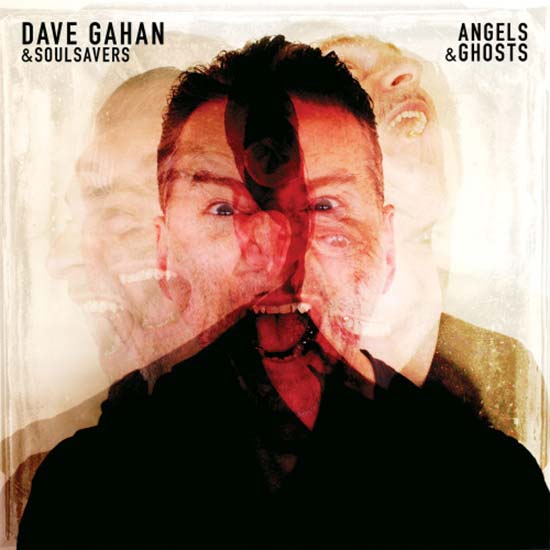 New album of the frontman of Depeche Mode – Dave Gahan & Soulsavers called 'Angels & Ghosts' has been announced to to be released October 23rd, 2015. The album will be released digitally, on CD disc and vinyl.
Track Listing
Shine
You Owe Me
Tempted
All of This and Nothing
One Thing
Don't Cry
Lately
The Last Time
My Sun
---
Duran Duran – Paper Gods
Paper Gods – the fourteenth Duran Duran's studio album – was released world-wide on September 11, 2015.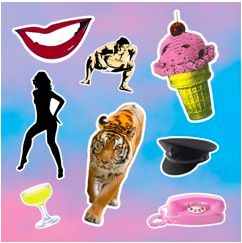 Track listing:
1. Paper Gods
2. Last Night in the City
3. You Kill Me with Silence
4. Pressure Off"
5. Face for Today
6. Danceophobia
7. What Are the Chances?"
8. Sunset Garage
9. Change the Skyline
10. Butterfly Girl
11. Only in Dreams
12. The Universe Alone
 [clear]
---
a-ha – Cast in Steel

New (the tenth) studio album by Norwegian band a-ha to be released on 4 September 2015 – just before a-ha band returns to perform at Rock in Rio for the show's 30th anniversary.
---
Nena – OldSchool

New album – New Nena album Oldschool will be released on February 27. Tickets for spring ClubTour 2015 in Germany (Braunschweig, Frankfurt, Würtzburg, Stuttgart, Erfurt, Görlitz, Schwerin), Austria (Linz, Vienna) and Switzerland (Zürich). More live shows to follow this autumn.
---
Camouflage

Camouflage on Tour The band announced "Greyscale" Live dates – Germany (March 2015 – Munich, Stuttgart, Cologne, Hanover, Aschaffenburg, Erfurt, Dresden, Berlin, Hamburg, Magdeburg), Poland (Warsaw, April 17), Slovakia (Bratislava, April 18) and Czech Republic (Prague, April 19, 2015). More info: camouflage-music.com
---
Midge Ure

New "Fragile" album: Ex-Ultravox frontman Midge Ure's new album 'Fragile' was released few days ago – on July 4, 2014. You can listen to excerpts or download on iTunes.
---
Holly Johnson

New single and album 'Follow Your Heart' is the first Holly Johnson's single from the forthcoming album named "Europa". New album of ex Frankie Goes To Hollywood frontman is released on September 29, 2014.
---
Sabrina

New Single – Sabrina Salerno has just released (June, 24) new single "Colour me". You can listen to 1:30 long excerpt or buy it iTunes.
---
Billy Idol

New album this year – Rock legend Billy Idol will release his first original studio album since 2005 (Devil's Playground) in October 2014!
---
Chris de Burgh

Chris de Burgh on tour – Germany – See british songwriter Chris DeBurgh live. Summer 2014. Find Chris de Burgh live concert tour dates on his official site.
---
Midge Ure

2014 shows – Former Ultravox frontman Midge Ure is on tour this year. From June to December in UK, USA, Germany, Denmark, Lithuania, Estonia, Latvia, Sweden and South Africa. Find live tour schedule here
---
The Human League

UK tour – Legend of 80s – The Human League – live. The band announced their UK tour in November – December 2014 – more info
---
Eighties Party
Celebrate the 80's and 90's – Three hour show features some of the biggest artists – Samantha Fox, Ricky Astley, 2 Unlimited, Twenty For Seven, David Hasselhoff, Vengaboys, DJ Sash! and Turbo B of Snap!  4th July – Slovakia, 18th July – Belgium, 22nd August – France, 29th August – Hungary, 19th September – Croatian, 17th October – Netherlands more info
---
Holly Johnson

Holly Johnson announces UK solo tour – Ex Frankie Goes To Hollywood frontman Holly Johnson announces his "Dancing With No Fear" solo tour appearing in the UK in October 2014. hollyjohnson.com
---
Depeche Mode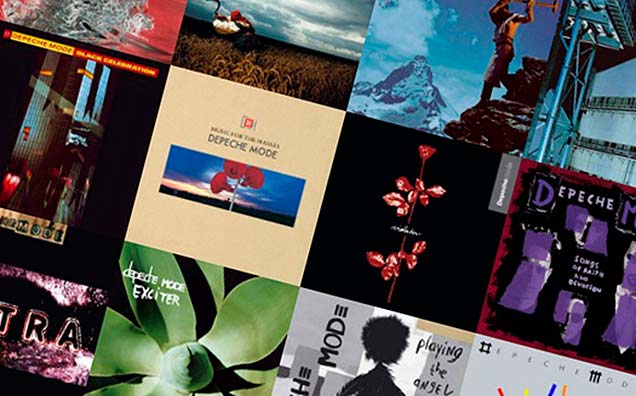 DM catalogue reissued on vinyl The Depeche Mode catalogue has been reissued on 180 g audiophile vinyl. On May 27th, the final titles – Speak & Spell, Exciter, Playing The Angel and Sounds Of The Universe – in the series have been released. All titles are now available.  depechemode.com
---
Alphaville

Live on Cibulafest – Slovakia – Forever young synthpop legend is coming to Holíč. Alphaville live on Cibulafest in Holíč, Slovakia on July 24.  cibulafest.eu
---
Suzanne Vega

European Tour – Suzanne Vega's European tour goes on. Before her shows in the United Stated and Canada you can see and hear Suzanne live also in Poland, Czech Republic, Germany, Belgium, Austria and Italy. Upcoming shows dates on Suzanne Vega's official website.
---
Modern Talking, Samantha and Sandra | Tuuri
Tuuri Dance Party Modern Talking, Samantha Fox, Sabrina, Dr. Alban and Culture Beat with Tania Evans live on July 11 in Tuuri, Finland. Find tickets here
---
Lisa Stansfield

European Tour – Lisa Stansfield's european tour will continue after summer break. After live concerts in the UK in September you can see Lisa's shows during autumn 2014 also in Netherlands, Luxembourg, Germany and in Warsaw, Poland. Upcoming shows dates on Lisa Stansfield's official website.
---
Thomas Anders
Live show of Thomas Anders & Modern Talking Band in Sopot, Poland has been rescheduled to July 19th 2014. Remaining tickets here
---
Level 42

Lessons in Love live – Autumn 2014 concert dates  were announced by Level 42 band. See them live in the UK, Netherlands, Germany and Italy. Find upcoming shows dates on level42.com
---
Retro Futura

80s stars on tour– Howard Jones, Tom Bailey (Thompson Twins), Midge Ure (Ultravox), China Crisis and Katrina (Katrina & The Waves) on U.S. and U.K. tour. More info on Howard Jones' website
---
Erasure

New Album this year – Keenly awaited Erasure's new album "The Violet Flame" will be released in September 2014. Official site
---
Bad Boys Blue

New album – Bad Boys Blue band is working on brand new album that will be out this year. It will include brand new tracks + extra bonus – "You're A Woman 2014"
---
Europe

European Tour – Europe band has announced their return to stage: Find tour dates of concerts in Czech Republic, Poland, Bulgaria, Hungary, Wales, Sweden, Belgium, Germany, Belgium, Finland and Norway on europetheband.com
---
Kim Wilde

European Tour – Do you want to see Kim Wilde live? This summer in Germany, UK, Portugal, Nehterlands and Belgium. More info – kimwilde.com
---
Alphaville

30th anniversary celebration of the legend Paris, Divan du Monde, 27 September 2014 – Alphaville will present an exclusive selection of tracks on stage, including some tracks chosen by their fans beforehand. Join the aftershow party together with the band and crew. In order to have an intensive contact to the fans and to keep the event familiar, tickets are restricted. More info – alphaville.info
---
The Bangles

See The Bangles live! – The Bangles have announced upcoming summer concert dates including Chicago, San Francisco and Las Vegas. Unfortunately no concert in Europe. More info – thebangles.com