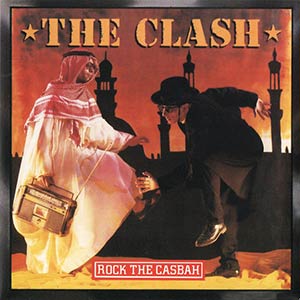 The Clash – Rock the Casbah – Official Music Video
The song was written by The Clash members Topper Headon, Joe Strummer and Mick Jones. "Rock the Casbah" was released as the second single from the band's fifth studio album "Combat Rock". The single was released in May 1982 with "Long Time Jerk" or "Mustapha Dance" on the B-side. The single peaked at #3 in Australia, #4 in New Zealand and #8 on Billboard Hot 100 chart in the United States. In the Official UK singles chart, it reached only #30.
The single was re-released in 1991 peaking at #10 in Ireland and #15 in the UK.
The Clash – Rock the Casbah – Lyrics