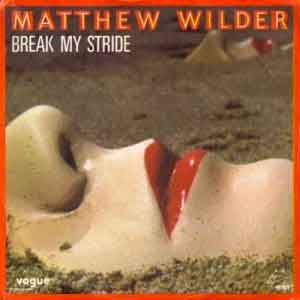 Matthew Wilder – Break My Stride – Music Video (TOTP)
The song was written by Matthew Wilder and Greg Prestopino. "Break My Stride" was released as the first single from Wilder's debut album, "I Don't Speak the Language". It was released in August 1983 with the instrumental version of the song on the B-side. The single reached the top ten in numerous countries, including #4 in the UK, #5 in the United States, #7 in Germany and #8 in Australia.
In 1996, the song was covered by Austrian duo Unique II (#1 in New Zealand, #2 in Australia).
Matthew Wilder – Break My Stride – Lyrics