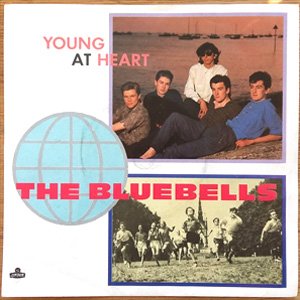 The Bluebells – Young At Heart – Official Music Video
The song was written by Sara Dallin, Siobhan Fahey and Keren Woodward of Bananarama, and Robert Hodgens of The Bluebells (Fahey's then-boyfriend). Originally, it was recorded by Bananarama for their debut album "Deep Sea Skiving" (1983) – scroll down for audio.
The Bluebells' version (credited also to Bobby Valentino) was released as the second single from their second album "Sisters". It was released in July 1984 with "Tender Mercy" on the B-side. It peaked at #8 in the UK.
In 1993, the song was re-released after being featured in a VW's TV advert. It topped the singles charts in the UK and Ireland.
The Bluebells – Young At Heart – Lyrics