Sandra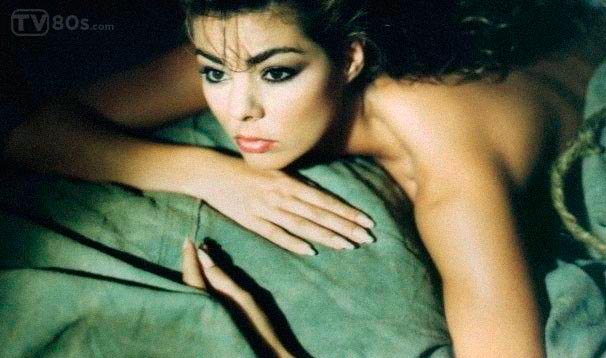 Sandra (Sandra Ann Lauer) was born in the German town of Saarbrücken In 1979, now seventeen, Sandra joined Arabesque, a disco group consisting of Michaela Rose and Jasmine Vetter, and would become the band's lead singer. At that time Sandra met a keyboardist named Michael Cretu. Arabesque became successful with their cheerful music and flamboyant, sometimes daring costumes, winning a massive following in Japan and scoring a top 10 hit in Germany in 1981 with "Marigot Bay".
After nine albums, emerging differences in musical interests of group members and decreasing popularity of disco music signaled the group's break-up. Sandra and Michael Cretu, at that point already romantically involved, moved to Munich, where Michael created his own studio, Data-Alpha, named after a song from his solo album Legionäre. Their first single together was 1984's "Japan ist weit", a German cover of the Alphaville song "Big in Japan".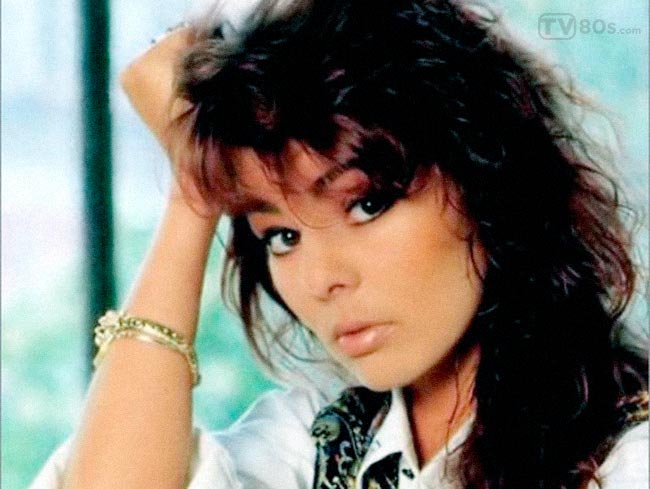 Sandra won international success in 1985 with a song "(I'll Never Be) Maria Magdalena", which topped the charts in 21 countries worldwide and reached top 10 in further five countries. Her first album, The Long Play (1985), reached number 12 in Germany and was a top 10 success in Scandinavia. The follow-up single, "In the Heat of the Night", continued her international success, reaching number two in Germany and top 10 positions in many European countries. The song also earned Sandra second place at the Tokyo Music Festival in 1986. "Little Girl" became the third single from the album in 1986, with the music video filmed in Venice, but met with moderate success.
Sandra's second studio album, Mirrors, was released in October 1986, with "Innocent Love" chosen as the first single, followed by "Hi! Hi! Hi!". Both songs were met with considerable charts success in Europe. Two further singles from the album, ballad "Loreen" and another danceable song "Midnight Man" met only with moderate success. In 1987, Sandra released a cover version of "Everlasting Love", which had been her favourite song since childhood, to a great international success. The single was a top 10 hit in German-speaking countries and charted within top 20 internationally. The song was included on Sandra's first retrospective album, Ten on One (The Singles), which met with success and spawned another top 10 single, "Stop for a Minute".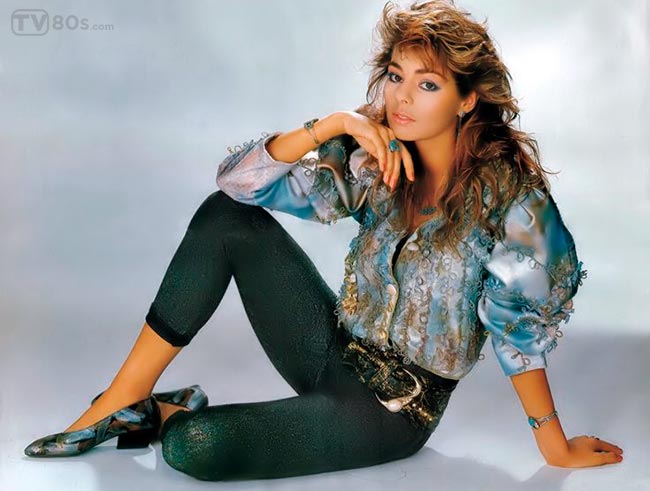 Sandra and Michael married in January 1988 and relocated from Munich to the Spanish island Ibiza to work on what would be Sandra's third studio album. Into a Secret Land moved from electro-pop to more sophisticated pop, what was showcased by the first single, "Heaven Can Wait". Second single, "Secret Land", met with even greater success and is now considered one of Sandra's biggest hits while "We'll Be Together", released as the third single to a big success, was the first song co-written by Sandra. 1989 saw the release of the final single from Into a Secret Land, "Around My Heart", which became another chart hit, while at that point the album itself was her best-selling offering.
Sandra's fourth album, Paintings in Yellow, was released in March 1990 and became her highest-charting album in her home country. "Hiroshima" was released as the lead single and eventually became one of her biggest chart hits. Danceable "(Life May Be) A Big Insanity" and ballad "One More Night" were released as the second and third single off the album, respectively, but met with modest success. At the end of 1990, Sandra accepted an award for the best-selling German artist at the World Music Awards in Monte Carlo. Also in 1990, the singer contributed vocals to four songs for her husband's musical project Enigma, including a worldwide number 1 hit "Sadeness".
In early 1992, Sandra's fifth album was released, Close to Seven, which continued more mature, less dance-oriented musical style. The album was a remarkable international success as was its lead single, "Don't Be Aggressive". However, the second single, "I Need Love", was Sandra's first since 1984 to fail to enter charts. Later in 1992, a new compilation was released, titled 18 Greatest Hits. 18 Greatest Hits was another commercial success and marked the end of Sandra's most successful period of her career. 1999 saw the release of My Favourites, a double disc album featuring remixes of Sandra's older songs and some of her favourite ballads. It was a success, charting within top 20 in some European countries.
Albums Discography:
The Long Play (1985)
Mirrors (1986)
Into a Secret Land (1988)
Paintings in Yellow (1990)
Close to Seven (1992)
Fading Shades (1995)
The Wheel of Time (2002)
The Art of Love (2007)
Back to Life (2009)
Stay in Touch (2012)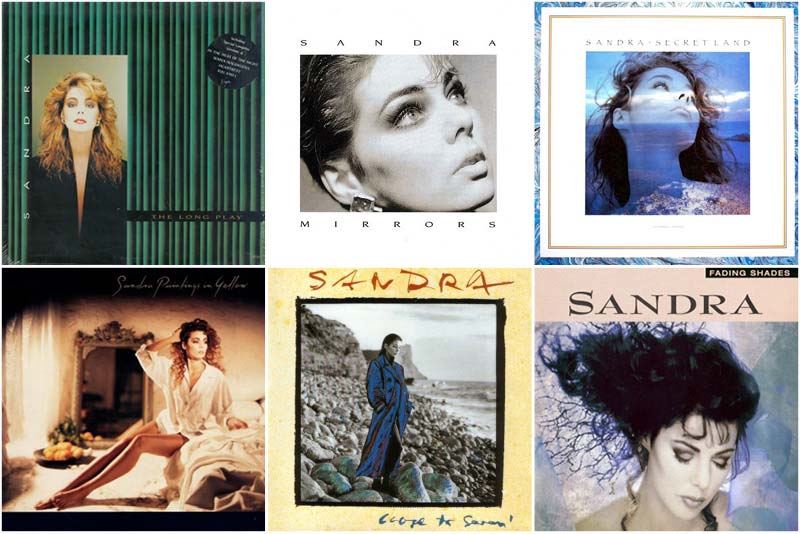 Source: Wikipedia.org